Chiropractic Testimonials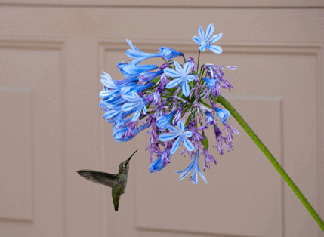 The following testimonials are strictly patient experiences and are for informational purposes only.
Dear Dr. Melton,
I wanted to write you a letter to tell you THANK YOU SO VERY MUCH for introducing me to the ALCAT, because it has changed my life!
I first started seeing you a few years ago, can't remember exactly when, but it was for my IBS to help with the symptoms (diarrhea). While I was under your care the symptoms seemed to go away but I couldn't afford the acupuncture and chiropractic treatment so I stopped the treatment. Then my symptoms came back. Before visiting you I already had chronic diarrhea for a few years and had several tests done without any real diagnosis as to what was causing this. My medical problems started in 2004 I gained weight: from 140 lbs to 200 lbs in the span of 1 year. I knew something was wrong but I couldn't quite put my finger on it.
2005: First treatments for symptoms of diarrhea medical doctors gave me protonix, nexium, and so forth...
2006: Ballooned to 200 lbs and pre-hypertension
2008: Gallbladder removed, had colonoscopy, and upper endoscopy - came out with IBS.
2009 - 2014: Managed to lose weight by using contraceptives from 200 lbs to 167 lbs, still with the underlying potty problems. 6 years of consciously trying to lose weight, losing my battle to 182 lbs and now sugar levels are starting to go up. Obviously I was worried. I continue trying to diet and exercise. I manage to bring down sugar levels but still no weight loss. Tried the Lean Cuisine diet, the Atkins diet, the Green Bean diet, the OZ diet, and many more diets... I became an expert at counting calories. During this period of time every diet I started, my husband would shed 50 lbs. I would maybe lose 5 or 10 then back up and down then 5 then 10 and stayed between 175-185 lbs
2009 - 2014: I did hot yoga to being down stress levels, and then decided to go to the gym. Then got a foot pain plantar fasciitis. I WAS DONE WITH IT I GAVE UP ON EXERCISE! In May of 2014 my husband casually mentions he heard on NPR radio station a lady stating she had potty problems and that she had gluten intolerances. He told me "why not stop eating gluten?" Then I began paying attention to my foods and like day and night I could tell I had issues with gluten but yet still occasionally I had discomfort. I was stuck in a bottle neck and I really didn't trust my medical doctors and I was thinking "not another colonoscopy!" so I just started not eating things that I could identify were making me sick.
2014 - August to October: Went to visit you last year I think in the summer and began treatment for my foot pain and casually mentioned to you my food issues and you gave me the BEST thing that has ever happened to me: ALCAT. I was like, "hmmm this might be the thing I need to find out what my food issues are."
2014 - October: I combined the 5 different diets I had learned about the last 6 years, with my results and continued tracking food and VUALA! I am 38 lbs lighter (no longer obese), I am able to manage stress better, and I have NO MORE DIARRHEA THANKS TO ALCAT!!!
I have to say I was skeptical about ALCAT because I had read some bad reviews online. They discredited it saying things like "unfounded results", "unproven to help" and so forth. I still did it because my job required me to travel and I could just not live like that anymore, I was so desperate at this point I was willing to try anything. I told my husband, "well what do I have to lose? I'll give it a shot and if it doesn't work at least I tried". I'm just glad that I had the money to pay for it, I can't imagine not having the means, I would have still been sick today.
Thank you, thank you so much!
- Anonymous
"I came to Allergies, Aches & Pains with moderate to severe asthma symptoms and severe seasonal allergies. After each treatment, I noticed that my breathing was dramatically improved. I went from weekly visits to bi-weekly and then to monthly visits in a short period of time. I have been free of any asthma or allergy symptoms for a year and feel wonderful.
I have told everyone that I encounter with allergy or asthma symptoms to go see Dr. Melton for acupuncture and they will be amazed, satisfied, & grateful."
- Patient
"After three years of treatment, my psychiatrist did not think I was making sufficient progress and wanted me to consider increasing my medication. I wanted to try something else, so I went to Dr. Melton for acupuncture treatment. Within a week or two I noticed that I felt substantially less anxiety than I had become accustomed to. My mood is stabler and I handle disappointments somewhat better. The stress had caused constant back and shoulder pain, but even that has eased up. My psychiatrist remarked that I seemed noticeably better and we agreed I would not have to take a higher dosage. I'm still in treatment, but I can honestly say I feel better than I have in four years and I appreciate Dr. Melton's care very much."
- Patient
"I have been asked by Dr. Melton, of Allergies, Aches & Pains, to write a short testimonial of my experience attending her clinic. That's impossible, because mine is an involved case.
I am telling you, you may have trouble believing my story. Hey, I have trouble believing what a change has come over me in the last 5 months.
To start, let me tell you of my condition when I began. I could no longer take any NSAIDS because my stomach has begun to bleed from them. So badly, my Doctor wanted me to get a transfusion.
I could only walk most days while leaning on a cane. I was taking a combination of 13 pills a day to try to ease the pain from a bad back, an arthritic ankle, sciatica and general arthritis aches and pains plaguing my body. I had begun to send my husband, friends or family to the grocery store for me.
I was suffering from migraine headaches once or twice a month. My IBS was now a daily complication. I was taking 2 prescriptions for that, too.
My asthma was so out of control, I had now been using a nebulizer once or twice a week, as well as steroidal inhalers. I was about as depressed as one can get. (I live with a mentally handicapped adult daughter, and was having thoughts of "what would happen to her?", if I decided not to go on).
I had been taking thyroid supplements for 37 years because all tests showed my thyroid gland was not functioning (my Doctors said it was dead, probably because of a high fever I had had as a child).
I had reached the end of my rope, one morning, and, in tears, asked, in prayer, for the strength to go on. I also prayed for guidance on what to do.
Through my tearing eyes, I saw an advertisement in the midweek for "Allergies, Aches & Pains". Feeling as though this may be divine intervention, I called and made an appointment right then.
I will be forever grateful for that answer, for, as soon as I had had my first appointment, I felt a small measure of relief.
Now, some 5 months later, I have returned to walking for exercise, doing grocery as well as mall shopping, and occasionally going out dancing. I have stopped all pain medicine except for an occasional Tylenol.
I haven't had a migraine since the very first visit to see Dr. Melton. My stomach, while still slightly touchy, is so much better. I no longer take the medicine prescribed, either. My asthma is now so controlled; I use my inhaler only a couple times a month, (when the allergens are at their highest). My girlfriend told me, "You're the person, now, that I met 10 years ago," because my spirits are bright and I can clearly see the future. And, here's the kicker. . . my recent blood tests showed that my thyroid was too high!! I am now taking a lower dose of supplemental thyroid! I really can't believe it but, my "dead" gland is beginning to function!
I am gardening again. I'm enjoying dancing, (while not gasping for breath). My IBS has all but disappeared. And, I'm not sleeping as much as I used to. I feel refreshed after a normal night's sleep. I know this sounds incredible, but I swear all of it is true!
Dr. Melton said she wouldn't use my name in this testimonial, but I hope she does because, I'd gladly tell you of my success right to your face.
You cannot believe the miracles Dr. Melton can bring into your life with chiropractic, acupuncture and massage therapy.
I'll admit I never expected so much of a change. But, I'm forever thankful to Dr. Melton for helping me regain my life."
- Patient
8-year-old: "I love going to see Dr. Melton. She helps me relax and calm down. After popcorn [chiropractic] I feel better right away. Of course I would tell my friends to go!"
Mom's point of view: "My daughter started seeing Dr. Melton for terrible eczema over much of her body. Whether it was caused by allergies or anxiety or a combination of factors, Dr. Melton's treatment with acupuncture and chiropractic has made a real difference in my daughter's life. Her skin is completely rash-free after years of constant irritation. She is able to focus better on her school work and no one asks her about her "poison ivy" all the time. We hardly touched my daughter's prescription ointment after only two months of treatment and we haven't used it at all in over 9 months. I am so thankful!"
- Patient
"After being very frustrated with traditional medicine's tendency to mask the symptoms instead of fixing the problem, I decided to try a more holistic and natural approach to my healthcare. I had been told by very well respected MDs that I needed to have a very invasive surgery to remove uterine fibroids, and also that I only had a 15% chance of ever getting pregnant and carrying it until full term, if I did not have the surgery. With the guidance, education, and treatment provided by Dr. Melton, my fibroids have disappeared and I am over 5 mon ths along with my first child!! Though my insurance won't cover all of Dr. Melton's services and I live over 50 minutes away, I continue to find her services invaluable and I look forward to seeing her and her friendly staff every visit."
- Patient
"As a 47 year old man suffering from high cholesterol, I came to Allergies, Aches & Pains as a last resort. Unable to take any of the cholesterol lowering drugs (they had detrimental effects on my muscles) I was taken off all medications after five years of being put on several different drugs, trying dietary changes and even changing physicians. My total cholesterol was a whopping 271!
That was when I decided to try a different path. I was a non-believer, how could acupuncture help cholesterol? I thought it was worth a show – what did I have to lose?
I have been receiving acupuncture/chiropractic treatments for the past ten months. After four months of treatment my c cholesterol had dropped to 240 and after seven months with Dr. Melton it was tested again - - 218!
My muscle and liver enzymes had all returned to normal.
I can't explain it; my doctor (internal physician) is also unable to explain it. Dr. Melton and Allergies, Aches & Pains has given me my health back. Thank you!"
- Patient
"I have and am very happy with the improvement I am having because I have had IBS for 10 years and doing this alternative medicine, I am seeing improvement which I have not in the past."
- Patient
"I feel better all the way around. My digestive system seems to be in check. My hip pain is mostly gone and if I do have some, it's at a minimum. I definitely feel that I am only doing better because I came to Allergies, Aches & Pains Chiropractic & Acupuncture Center and received your services. The acupuncture usually leaves me feeling refreshed and ready to go again. I am very happy with the outcome."
- Patient
"I started looking for a chiropractor at 26 weeks of pregnancy. I thought my pregnancy was going well, even though at a time I was experiencing indigestion, heartburn, difficulty sleeping, fatigue, backache – all "normal" pregnancy discomforts. It's a sacrifice we have to make, right? But what brought me to chiropractor was hip pain. I knew conventional medicine could not help me with that and I didn't think I could take three more months of this. I was very fortunate to find Dr. Melton. She examined me and reassured me that with adjustments and acupuncture I will feel better soon. To be honest, I was skeptical, but desperate to do something. The results exceeded all my expectations. Not only my hip pain was gone, but so were all other "normal" discomforts. I could eat my normal diet, my normal portions and didn't get any heartburn. I could sleep all night through the rest of my pregnancy. I could continue exercising. I felt energized. I also felt taken care of. I really enjoyed my pregnancy and labor, too! The hip pain did come back once, but hey, I did have an almost ten pound baby in there pushing my hips apart. I want to thank Dr. Melton and everyone at Allergies, aches & Pains for making my pregnancy such a pleasant experience."
- Patient
"I REALLY LIKE Dr. Melton's practice and I have stayed with her for many years. Dr. Melton and her staff are very attentive and I notice and appreciate that very much.
With all that life throws at us, Allergies, Aches & Pains is a place of calm and serenity. As a patient, I look forward to my visits because I am made to feel accepted and welcomed. I like the philosophy behind the care. Dr. Melton and staff deserve a lot of praise. Thank you."
- Patient
OFFICE HOURS
---
Monday
Closed
---
Tuesday
9:00am - 6:30pm
---
Wednesday
Massage By Appointment
---
Thursday
9:00am - 6:30pm
---
Friday
Closed
---
Saturday
8:30am - 11:30am
---
Sunday
Closed
Allergies, Aches & Pains Chiropractic & Acupuncture Center, Ltd.