Dr. Teresa Melton is a Chiropractor & Acupuncturist serving Sycamore and the surrounding communities.  Dr. Melton and the rest of the friendly team at Allergies, Aches & Pains Chiropractic & Acupuncture Center are committed to helping you improve your health, naturally!  Whether you are suffering from the effects of overworked muscles causing neck and back pain, headaches, digestive issues, unresolved pain, or are starting your family and looking for fertility support and/or pregnancy support or care for your kids to help keep them healthy and focused, Allergies, Aches & Pains Chiropractic & Acupuncture Center is the place for you.  Please visit our testimonials page to see what our patients are saying about our office.
Allergies, Aches & Pains Chiropractic & Acupuncture Center opened in Sycamore on July 9, 2002.  Since then, we have been fortunate to accrue the staff that we now have.
If you are looking for a health care team that will listen and provide you with individualized care, look no further.  We are happy to be a part of this community and are grateful for the opportunities we have to help improve the health of each and every one of our clients.
If you think that allergies, aches and pains are a normal part of life, let us show you differently.  Aches and pains are signs of imbalance that your body manifests to alert you to disturbances needing corrected.  Let us help you correct those imbalances and improve your quality of life today!
If you are new to acupuncture, chiropractic, and/or massage therapy and would like to learn more about our services, please email us or call (815) 895-2059.  We also welcome referrals, so please share our information if you have any friends and/or family that you think would benefit from our services.
We look forward to the opportunity to help you improve your health!
OFFICE HOURS
Monday
Closed

---
Tuesday
9:00am - 6:30pm
---
Wednesday
Massage By Appointment
---
Thursday
9:00am - 6:30pm
---
Friday
Closed
---
Saturday
8:30am - 11:30am
Allergies, Aches & Pains Chiropractic & Acupuncture Center, Ltd.
206 West Elm Street
Sycamore, IL 60178
(815) 895-2059
HOW TO FIND A CHIROPRACTOR IN Sycamore
This guide will help you find the best chiropractic clinic in Sycamore for you. When most people in Sycamore decide they need a chiropractor, they end up doing a search and just picking someone at the top.
Being at the top of Google for the chiropractic search does not necessarily mean they are the best chiropractor for you. Follow the steps below to make sure you are picking the right chiropractor for you.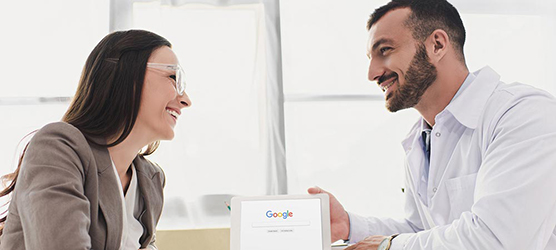 Time Needed: 5 minutes
Total Cost: USD 0.00
4 EASY STEPS TO FINDING A CHIROPRACTOR IN Sycamore
Step 1: Open up a Google search
You will want to type one of the following in the search bar:
Chiropractor Sycamore
Chiropractor 60178
Chiropractor near me
Best chiropractor in Sycamore

Step 2: Review Their Website
The best chiropractors in Sycamore put as much care into their website as they do into the rest of their office. By reviewing their website you will get a good feel for the doctor and if they are right for you.

Step 3: Check Out Their Reviews
Check out the Google Business Page of a chiropractic clinic you are thinking about visiting. It is easy for someone to say they are great, it's a different story to get other people to say great things about you.

Step 4: Give The Office A Call
Now that you have a basic understanding of what the office is about. Give them a call to make sure they fit the message that their website and GMB have been sending. You will know in a few minutes whether the office is the right one for you.